Sheryl Underwood Radio Welcomes Industry Veterans Warren Ballentine and Tyrone Dubose To It's Programming Line-up

On July 3 Sheryl Underwood Radio kicks off the July 4th holiday with the launch of two new program segments led by broadcast industry veterans Warren Ballentine and Tyrone Dubose.
With the announcement of its 114th Sheryl Underwood Radio affiliate, the show, led by Emmy-award winning entertainer and co-host of THE TALK on CBS television Sheryl Underwood, continues it meteoric rise, surpassing industry metrics. The new programming includes "Tell Me Something We Don't Know with Warren Ballentine," and "60 Second Moment In Music History with Tyrone DuBose."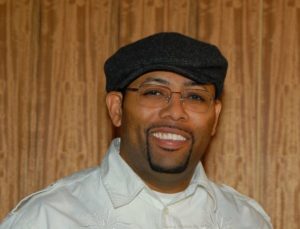 Warren Ballentine, a Chicago native, tackles the topics of the day, drawing from his background as motivational speaker, attorney, political activist and radio talk show host. According the Ballentine, "What an honor it is to be a part of a show that is transcending, and a true game changer. This show is the best show on radio!!!!"  Underwood adds, "It's an honor to welcome my Phi Beta Sigma brother to Sheryl Underwood Radio. He is a great addition to the team."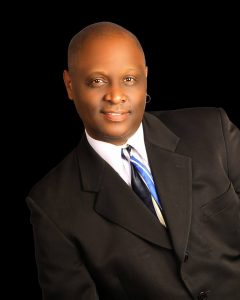 Also launching on July 3 is "60 Second Moment In Music History with Tyrone DuBose." Dubose is an industry icon who is a widely respected R and B music historian. Dubose, motivational speaker and philanthropist, is a frequent contributor on TVOne's award winning bio-documentary series UNSUNG. Known for his commanding bass-baritone voice, Dubose, a native of Cincinnati, OH, couples his rich knowledge of music history and contemporary national R and B singles charts, with a commanding voice that has branded numerous media properties and provided voice-talent for recognizable Fortune 500 brands.
"I'm thrilled beyond belief to have an opportunity, as America's R and B historian, to be a part of America's fastest growing radio program.  Sheryl has given me a chance of a lifetime, and I'm grateful. The "60 second moment in music history" will keep you updated and educated with R and B memories." Underwood adds, "Tyrone is a jewel. He is a vessel that has been charged with carrying the history of iconic music and music creators. His heartfelt devotion to music is unmatched. That's why he is so successful. We are delighted to have him join Sheryl Underwood Radio. With my daily team of Vic Frost, Harry Southerland, Kyle Erby, Jim Kelley, Shana Lawrence and Jay Anthony Brown contributing, we have some very powerful and entertaining content with the addition of Warren Ballentine and Tyrone DuBose!"
Ballentine and Dubose join another recent addition to the Sheryl Underwood Radio team, Lezell Lowe, Vice President of Sales. Lowe brings over 17 years of corporate sales experience with several Fortune 500 Companies and is a driven sales executive that believes in results. Lowe is a 1997 Graduate of the University of Kentucky, with a Bachelor of Arts, and a 2000 Graduate of Kentucky State University with a Masters of Public Administration. Lowe is a proud member of Phi Beta Sigma Fraternity, Inc.
These recent additions are the result of phenomenal growth in the Sheryl Underwood Radio brand. Over the past four years, Underwood and her team have perfected "affiliate-friendly" programming.  The team is committed to delivering entertaining, informative, relative content in a user-friendly format. According to Executive Producer Vic Frost, " Sheryl Underwood Radio started out with the programmers in mind. We've stayed true to that model."
Sheryl Underwood Radio practices affiliate friendly radio. We want to hear from you, before you hear from us! Our phone lines stay open for listener comments, topic suggestions and general inquiries Call 1-855-SHERYL-1 or email us at emailus@sherylunderwoodradio.com.